PDG Consulting (PDG) Announces their Platinum Sponsorship of NAB's OTT Streaming Summit Event
As a leading Media & Entertainment software consulting and cloud technology solutions provider specialization in TV distribution, targeted advertising, and OTT streaming—PDG joins other panelists in Las Vegas this month to discuss "Key Tech Requirements for Building and Managing An OTT Service."
Los Angeles, Calif. (April. 12, 2021)—Los Angeles based PDG Consulting (PDG) announces their Platinum Sponsorship of the OTT Streaming Summit event of the year which takes place in Las Vegas, Nevada, this month as part of the 2022 NAB (National Association of Broadcasting) event. PDG Founding Partner, Adam Tarshis, will be joining a group of other distinguished leaders in the OTT streaming space on the panel, which takes place:
"We're so excited to be joining, in person, the thousands of content professionals from the media, entertainment and technology industry at the NAB Show this year," says Adam Tarshis.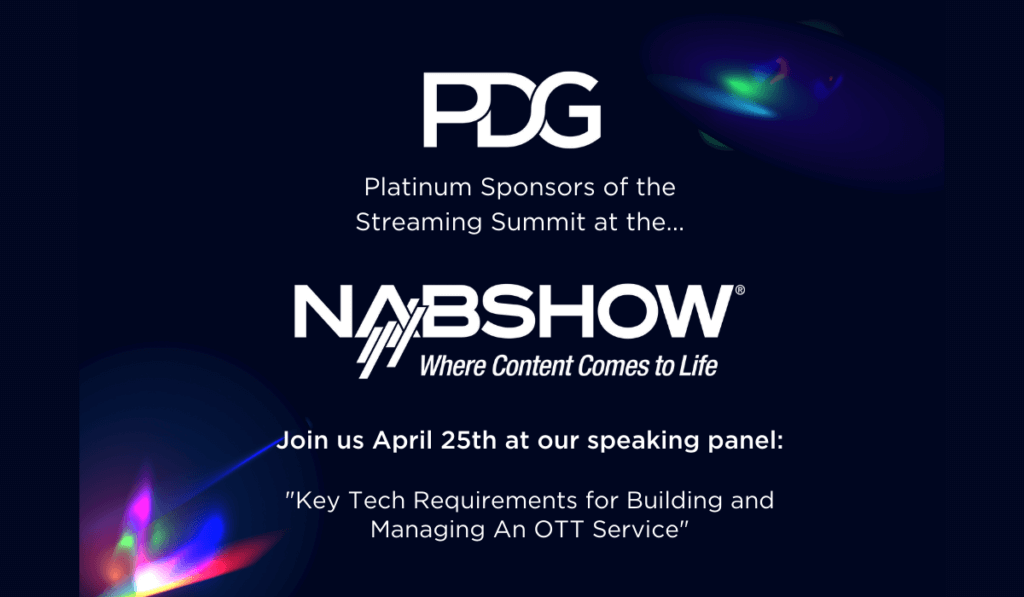 The recent surge in consumer entertainment via OTT streaming has accelerated the need for both broadcasters and traditional media companies to move to an OTT-based delivery format. As traditional broadcasters continue to incorporate OTT streaming and dynamic advertising into their monetization strategies, PDG is helping them to create more value and success.
Watch a recorded video of our NAB panel: