Client Delivery at PDG: Interview with Navarre Miles
It's no secret that client delivery is a major differentiator in the technology consulting services industry. At PDG Consulting, we constantly strive to deliver exceptional client experiences that forge long-term relationships. In order to do this, we first need to understand the customer's needs. What are they and how can our service help meet them?
Whether you're looking for help migrating to the cloud as a part of your digital transformation journey or want us to develop a custom application, we can handle it. So how do we continue to deliver exceptional client experiences that forge long-term relationships? To answer these questions, we spoke with Navarre Miles, Client Delivery Manager at PDG.
During our in-depth interview with Navarre, we discussed how PDG maintains and develops its client-first culture, with a focus on personalization and partnership. We also get a deep dive into the PDG client delivery methodology, and how these tactics help overcome remote work and build lasting partnerships with clients.
---
It's no secret that client delivery experience is a major differentiator in the technology consulting services industry.
What makes PDG's client delivery services stand out?
The adaptability and communication by our team, along with the experience and instinct of our business analysts, is what I feel make our services stand out. Our people are intuitive thinkers who are able to break down complex business scenarios and create a roadmap for achieving the needs and goals of our clients. Oftentimes, business users  know their pain points and have a vision of what they need, but aren't sure how to articulate it. That's where our team is able to bring clarity and provide technological expertise to a project. Our ability to translate clients' needs, take their oftentimes inchoate ideas, and craft them into a  tangible action plan, is a critical skill. It's more of an ephemeral quality that our people possess. I really feel our people are master interpreters and translators.
I also think our relationship with our clients, our ability to maintain transparency, flexibility, and strong communication have been crucial to our success. Change happens quickly and our teams are nimble enough to adapt to it. We work hand-in-hand with our clients and approach every project as a partnership. Our goal is to fill in the gaps and add value wherever needed–whether that's adding structure, leadership, or project delivery. We are invested in our clients' success and utilize our experience and exceptional client delivery professionals to drive what's needed to reach their goals.
What does the PDG client delivery methodology look like?
The PDG approach to client delivery follows the Scrum methodology grounded in the Agile principles of building working software, collaboration, and adaptability. It stands out for several reasons:
We deliver results quickly. Our agile client experience journey ensures that we deliver client value quickly and efficiently. This approach allows us to rapidly prototype and iterate on solutions, so we can nimbly respond to client needs.
We focus on the user experience. Our primary goal is delivering an exceptional user experience. We approach everything with the user in mind, from the initial engagement all the way through to the post-hyper-care support phase.
We have a proven track record. We've successfully used our standardized approach that infuses corporate governance and structure of rules, practices, and processes with a wide range of clients, across a variety of industries. This wealth of experience means that we're able to hit the ground running.
We're flexible and adaptable. Our client delivery journey is designed to be flexible, so we can easily adapt it to each client's unique needs. No two projects are alike, but our approach ensures that we can always meet client expectations.
We're invested in our client's success. We don't just want to deliver a great experience for our clients—we want to help them achieve their long-term business goals. That's why we take a consultative approach and work closely with them throughout the entire journey.
Can you tell us a bit more about the PDG approach?
Sure! Our approach to client delivery constantly adapts to our clients' needs and expectations. The traditional waterfall approach to project management just isn't sufficient. Scrum allows us to more rapidly respond to client feedback and deliver a high-quality result. At its core, Scrum methodology is all about customer collaboration and delivering value early and often. Teams work in short sprints to deliver working software at the end of each sprint. This iterative approach allows teams to make constant progress and rapidly respond to client feedback. As a result, Scrum has become the standard for project management, as it is the best way for our team to ensure a high-quality client delivery experience. The structure also allows us to better anticipate and prepare for unforeseen problems. It's our job to absorb and transparently deal with resolution.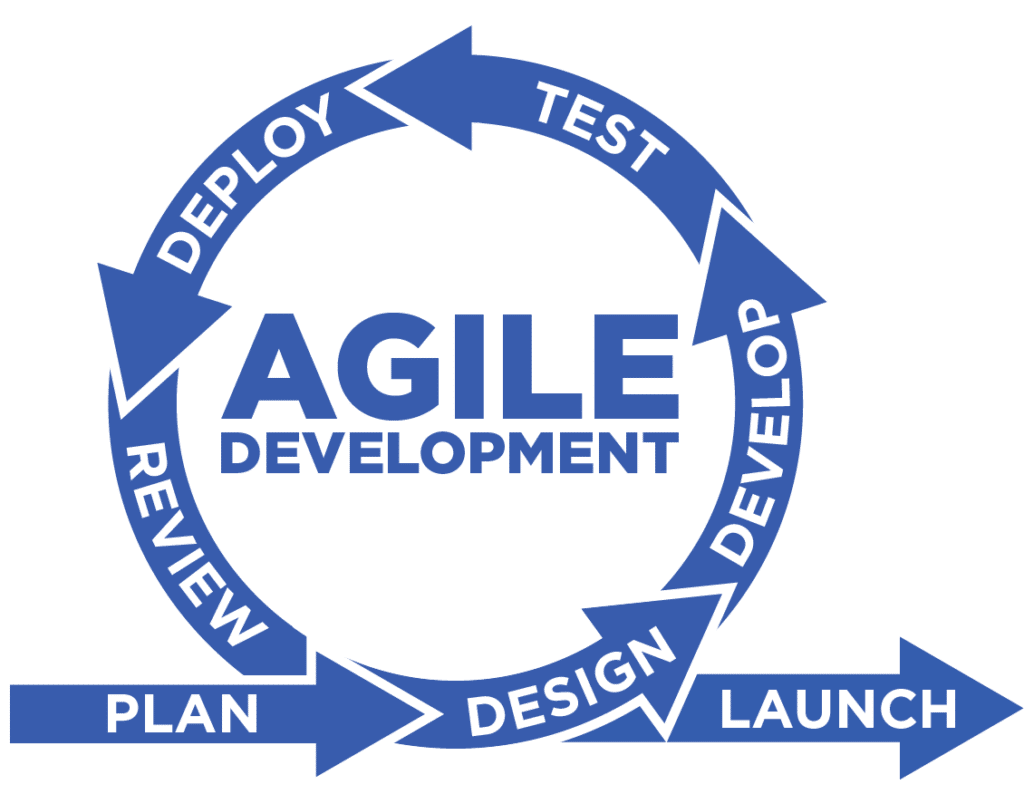 What does the client delivery journey look like at PDG?
We start with the requirements gathering session. At PDG, we take a comprehensive and detailed approach to requirements gathering. We believe that this is essential to understanding the project objectives, identifying potential risks, and developing a clear execution plan. The requirements gathering process typically includes the following steps:
Defining the scope of the project. This includes identifying the goals, objectives, timelines, and deliverables.
Conducting user persona analysis. This helps us to understand the needs and expectations of the typical end-user of the product.
Development of user stories. These stories illustrate how the user will interact with the system and is the basis of requirement gathering. User stories will be reviewed and revised to ensure that all stakeholders are aligned on it.
Creation of wireframes. Wireframes turn concepts into a visual representation to clarify understanding for displaying particular types of information on the user interface and intended functionality.
Contextualize user stories. Developing the requirements specification document from the user stories. This document outlines all of the project requirements in detail.
Identifying risks and estimating resources. This helps us to identify potential problems and ensure that we have the necessary resources in place to meet the project requirements.
Development. Iterative development is done over multiple sprints, typically periods of 2-4 weeks in which our teams work to complete a defined set of tasks. Sprints help ensure that our projects remain on track and deliver continuous value to our clients.
Testing and deployment to production. Multiple testing cycles will occur to ensure the development is ready for release. Once the software is ready for release, it is deployed to the production environment.
Each step in the process is an essential component to ensuring the success of any project. By taking the time to understand the needs and expectations of all stakeholders, we can develop a clear and achievable execution plan, and successfully deliver on the project.
How is PDG's requirement gathering process different?
It's because of our people. Our developers have deep business knowledge that is invaluable in understanding client needs and providing valuable insights into solutions that address business problems—insights that are critical to designing and building quality, usable, and maintainable systems. This experience extends into all other project phases including project management, quality assurance, and support.
How do you measure success in client delivery?
At PDG, we believe that measuring success in client delivery is about more than just meeting deadlines and staying within budget. It's also about ensuring that our clients are happy with the end product, and that they feel like they've been heard and understood throughout the process. We take the time to get to know our clients, their business goals, and their unique needs. This helps us to create deliverables that not only meet their expectations, but exceed them. We regularly seek out client feedback so that we can continue to ensure the highest level of delivery.
Can you give me an example of a common project that our client delivery teams are involved in?
One example of a recent project that we were engaged in was to provide structure to a project that was already in progress. The customer, CEMCO, wanted to upgrade their ERP system and deploy it across the country. To accomplish this, we introduced a deployment schedule and began operational meetings each week to gain insight and provide the needed structure. The process was formalized and made transparent by tracking tickets within Jira and logging in progress made towards established tasks. The weekly updates allowed the client full visibility into the progress of the project.
We've heard the term hyper-care discussed in PDG's delivery phase. Can you tell us what this is and why it is so important?
At its core, hyper-care is intense support to ensure the delivered product is devoid of issues. It is a period where we closely monitor while providing rapid response to any problems that may arise, and usually takes place during the first few weeks or months after go-live. The goal of hyper-care is to address any issues as quickly as possible, allowing for a seamless transition to the new system or application.
We look to provide nothing but white glove service during the  hyper-care phase, working closely with the client team to resolve any issues that may arise. This involves around-the-clock support, regular status updates, and constant communication. The focus is to make sure that the client is completely satisfied with the product and their end users/customers have a positive experience with it.
After hyper-care has ended, customers will still have access to general support to continue to support their needs.
Thank you very much for your time Navarre!
---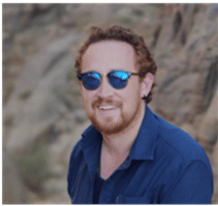 Navarre Miles, Client Delivery Manager at PDG, is a Business Analyst with 5+ years of experience managing the entire project lifecycles – from requirements gathering to build, implementation, and support. He has worked in both technical and functional roles with diverse responsibilities including the design and build of reporting solutions, creation of functional design documentation, management of technical teams, and leading meetings between business users and other team leads across multiple workstreams.
PDG Consulting is a Los Angeles-based technology firm who has had success  maintaining strong, decade-long client relationships with some of the biggest media and entertainment studios and Fortune 500 enterprises. Our delivery success is a direct result of the knowledge, skills and strength of its people, and a UX culture and deep understanding of complex systems and architecture that provides best-in-class service for our clients. To learn more, contact us today!