Performance Rights Organization Implements Digital Transformation to Enhance M&E Artist and Licensee User Experience
PDG Consulting galvanizes SESAC's digital strategy to heighten digital proficiency, accelerate innovation, and ramp-up sales and operation.
The average listener's music library sits around 7,000 songs. Now imagine passing the 1 million song mark and having to keep track of all the copyrights associated with them. That's what the team at SESAC does. They currently help manage licenses for over 30,000 songwriters and music creators spanning from legendary folk singer-songwriter Bob Dylan and country sensation Zac Brown, to power ballad diva Adele.
With the advent of streaming services in the music industry, licensers like SESAC have to adapt to audience demands of instant access to their favorite artists using Spotify or Apple Music. Songwriters too are expecting to reach bigger audiences with every release. For SESAC, cataloging that much music and effectively managing the licenses meant entering into the big data revolution.
---
Digital Distribution Requires Digital Transformation
While advances were being made in how listeners accessed music, the industry itself was working hard to keep up technologically to effectively manage licenses and copyrights. Matching copyrights to masters and categorizing the metadata agencies use to control the intellectual property (IP) of songs was often done manually in spreadsheets or, worse, a loose notebook. These legacy systems were hampering innovation.
SESAC set out to change that and quickly realized they needed a strong technology partner to help them on their digital transformation journey. Working with PDG Consulting was a no-brainer considering their background in the television, film, and music industries.
"We knew PDG would be able to pick up quickly on what we needed," said Sam Kling, Chief Creative Officer at SESAC. "We knew what we wanted to achieve with our digital transformation project and PDG helped us get there."
Creating an All-Access Licensing Experience
SESAC wanted to build repertories with better functionality that would help both end user licensees and the songwriters themselves. That included song catalog management, royalty management, payment processing, and authentication with built-in best-of-breed search capabilities to easily sift through thousands of songs and their metadata in seconds.
PDG's work has allowed SESAC to access the same data as customers in real time to help facilitate synchronization licensing, a real game-changer for the industry.
"We've seen an increase in engagement on both portals, but especially on the licensee side. That's because we've made licensing music from us easier than ever before and it's had a direct impact on our revenue and bottom line," claimed Kling.
Consistent with the royal treatment that a music star might expect, PDG made sure SESAC's every need was attended to. "We received a curated, concierge-level experience with PDG and implementation was incredibly smooth," noted Kling. "They figured out our needs by actually listening to us and asking the right questions. From there, they presented us with a clear vision forward with deadlines and expected costs that they stuck to. Our CIO even said it was the best third-party service provider experience they've ever had."
Now offering a better, more enhanced user experience on a new technology stack for lower run costs, SESAC is excited about where the music industry is heading. Armed with the competitive advantage of agility, SESAC knows that when a new challenge arises that requires technological innovation, they'll be prepared to ramp up quickly.
Discover how PDG can help transform your business by visiting our Digital Transformation page.
Championing Digital Transformation with PDG Consulting (PDG)
Digital transformation future-proofs your organization and enables your teams to keep up with rapidly evolving customer demands—it's no longer a nice-to- have but a requirement for business growth. Because it involves changing your processes, systems, workflows, and even the company's culture, we've found that implementing a cohesive strategy that coordinates all efforts across the organization is a critical ingredient for success.
PDG's digital transformation approach takes into account your diverse needs and spans a range of innovative digital technology services that drive sustainable growth through superior customer experiences, such as:
Migrating legacy systems to the cloud
Process Transformation
Business Model Transformation
Domain Transformation
Cultural/Organizational Transformation
Creating a roadmap for future ongoing transformation
Clients we have helped find success with digital transformation include CBS, Sony Pictures, SESAC, 21st Century Fox, JAFRA, and DIRECTV. To learn more, connect with us today.
---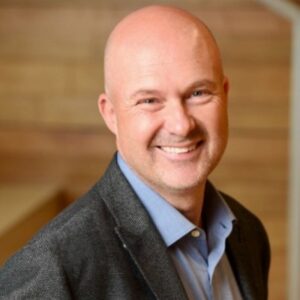 Sam Kling, Chief Creative Officer for SESAC Performing Rights, oversees the company's growth strategies for artists affiliations, music publishers and new business opportunities within the creative community. Kling also manages the Creative Services team in London, New York, Nashville, and Los Angeles, where he resides.
Since joining SESAC in 2014, Kling has installed an innovative client services structure as well as elevated the company's affiliate roster by collaborating with some of the industry's most significant artists, music publishers and managers. He has led the department's strategic effort to secure songwriters and composer affiliations such as Bob Dylan, Adele, Neil Diamond, Green Day, Zac Brown Band, Randy Newman, Kings of Leon, Robin Thicke, Rosanne Cash, and many more. Kling also spearheaded the partnership signing of publishing company Universal Publishing Production Music.
Kling is a T.J. Martell Foundation Los Angeles board member, a voting member of The Recording Academy as well as a board member of the Association of Independent Music Publishers (AIMP). He holds a bachelor's degree from the New School University in New York and an MBA from the UCLA Anderson School of Management.